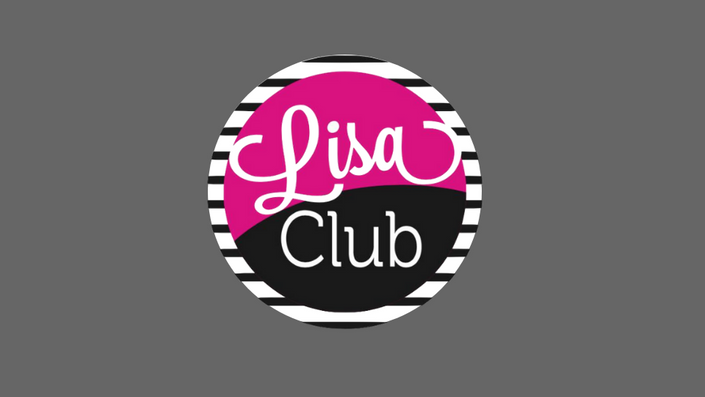 Lisa Club 2020
The Lisa Club is a hub of inspiration, where women come to be motivated, uplifted and honoured.
Join The Lisa Club today!
I have long wanted to start a club. A place where people feel welcome. A place where people feel inspired. A place where you will feel honoured.
I want to gather all the wonderful women in the world who want to develop themselves, who want to be inspired and who want to have fun.
Living life can be a thankless, dull journey - but it doesn't have to be.
I believe that we are full of wonderful possibilities and purpose and passion and that we just need to squeeze it out of ourselves. So how do we do that? We give ourselves space, we get the right environment for these things to happen.
Imagine a tribe, a girl gang, a squad of chicks who wanted to get better and help others to do the same. A group of people committed to improving themselves to lifting others and to having lots of laughs along the way.
There will be gifts and conversations and work to do that will end with you having 12 months of love and laughter and support.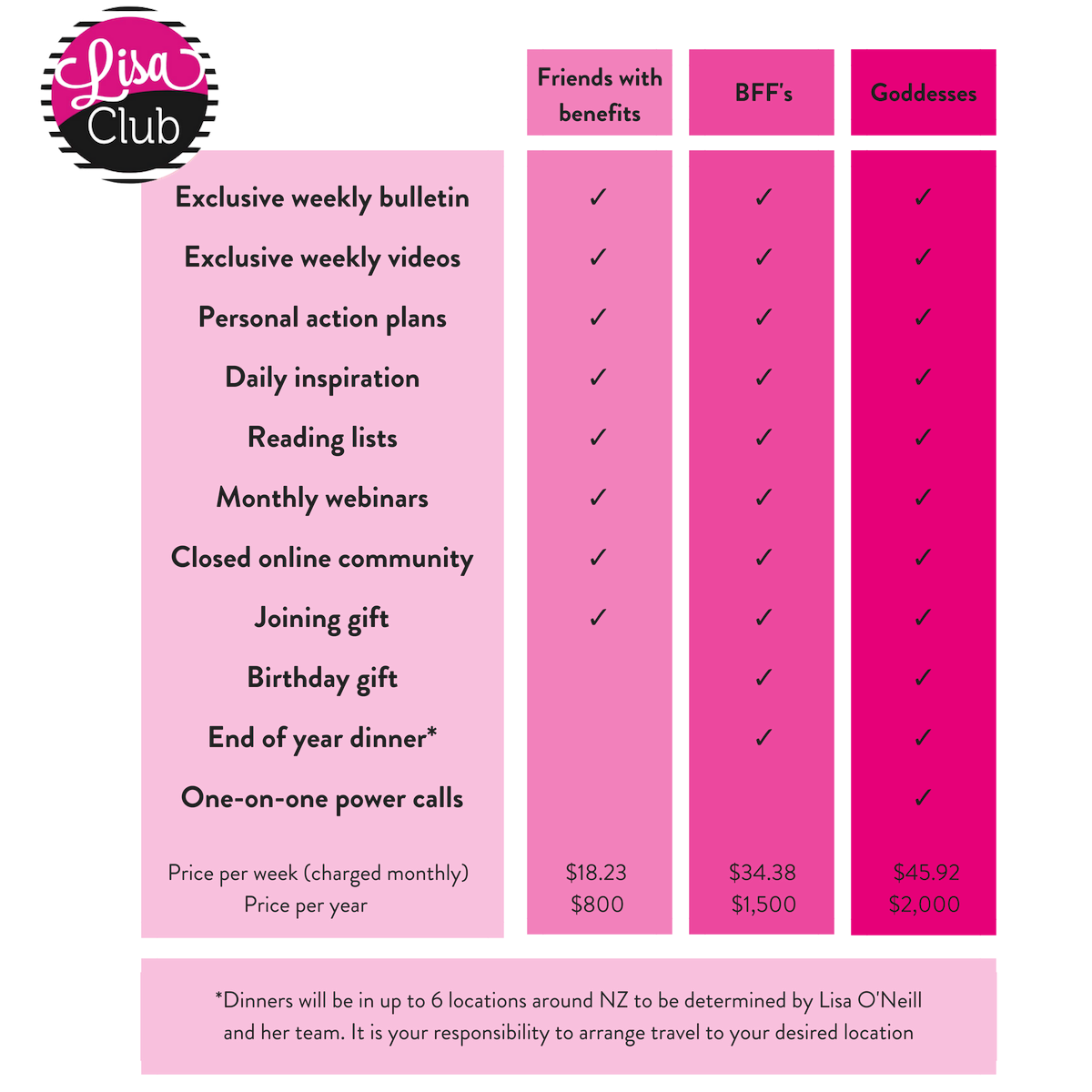 About Lisa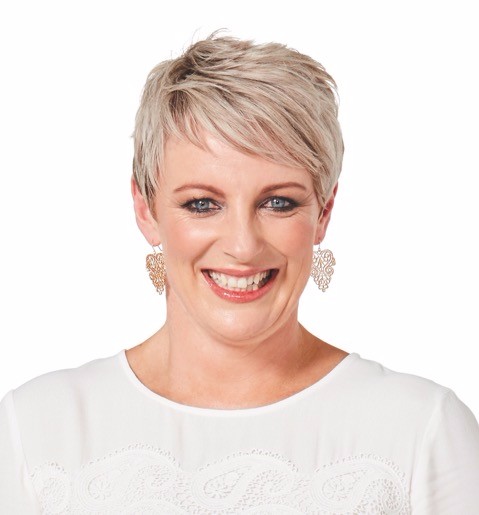 Lisa is obsessed with people living the lives that they want to live - to be magnificent in their chosen life domain, honouring themselves by being more of themselves.

Bringing new insights and ideas, Lisa creates dramatic shifts in the lives of many people. Having worked in retail, marketing, branding and as a fashion stylist - Lisa has been empowering people her whole life. A mother of 4 - Lisa is the queen of juggling, a high energy multitasker who has the rare ability to inspire people to take action.
Lisa is the author of five books, 'Look Gorgeous Be Happy' (2013) 'Juggling in High Heels' (2016), 'The Lickable Third' (2018), '100 Questions to Self Awareness' (2019) and 'Everything You Want' (2020).
She believes that we all want to be happy, to have energy and to live fully expressed lives - but so few know how. How to have, be and do everything you want while you are alive.
Charismatic and engaging, Lisa is a well known speaker to audiences in New Zealand and Australia.