Imagine being able to say that you really truly loved who you are?
Imagine liking yourself so much that you stopped sabotaging your life, your body and your relationships in an effort to constantly prove to yourself that you were right all a long and you really are, in fact, just not good enough.
In the past 25 years of working with women - often one on one, I have met women who hate their bodies, hate their lives and actually hate themselves. Urggh. That makes me feel sad and a little bit sick. Hanging out with someone you love is brilliant. And because you have to be with ourself day in and day out, I reckon that the greatest project you can ever work on is YOU.
Make this year your year. Fall in love with you. Now before you can fall in love with you, you have to learn to like you and that means that you will need to have to get to know you.
Learn the tools that will start you on your self love journey.
Over the six week programme we will cover six topics, with videos and worksheets sent out each week.
Your Body
Your Heart
Your Mind
Your People
Your Environment
Your Purpose
This course can be done at any time at your own pace. The topic will be discussed on a closed Facebook group and Lisa will be live one evening per week to answer questions, or watch later in your own time.
About Lisa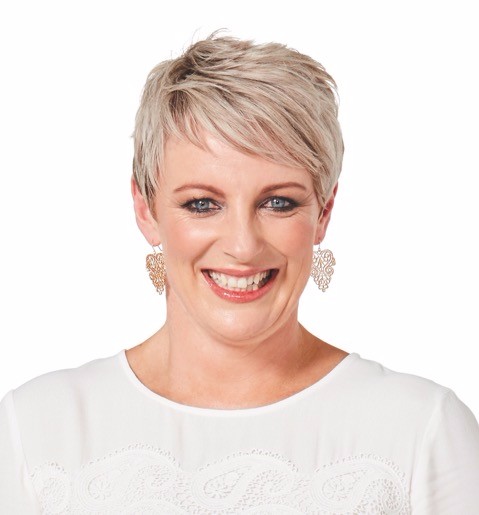 Lisa is obsessed with people living the lives that they want to live - to be magnificent in their chosen life domain, honouring themselves by being more of themselves.

Bringing new insights and ideas, Lisa creates dramatic shifts in the lives of many people. Having worked in retail, marketing, branding and as a fashion stylist - Lisa has been empowering people her whole life. A mother of 4 - Lisa is the queen of juggling, a high energy multitasker who has the rare ability to inspire people to take action.
Lisa is the author of five books, 'Look Gorgeous Be Happy' (2013) 'Juggling in High Heels' (2016), 'The Lickable Third' (2018), '100 Questions to Self Awareness' (2019) and 'Everything You Want' (2020).
She believes that we all want to be happy, to have energy and to live fully expressed lives - but so few know how. How to have, be and do everything you want while you are alive.
Charismatic and engaging, Lisa is a well known speaker to audiences in New Zealand and Australia.
Frequently Asked Questions
When does the course start and finish?
This course is starts as soon as you sign up! It is designed to complete in your own time and at your own pace.
How long do I have access to the course?
You will have access to the course content for six months, from the date of signing up.
What if I am unhappy with the course?
We would never want you to be unhappy! If you are unsatisfied with your purchase, contact us in the first 7 days and we will discuss your options.